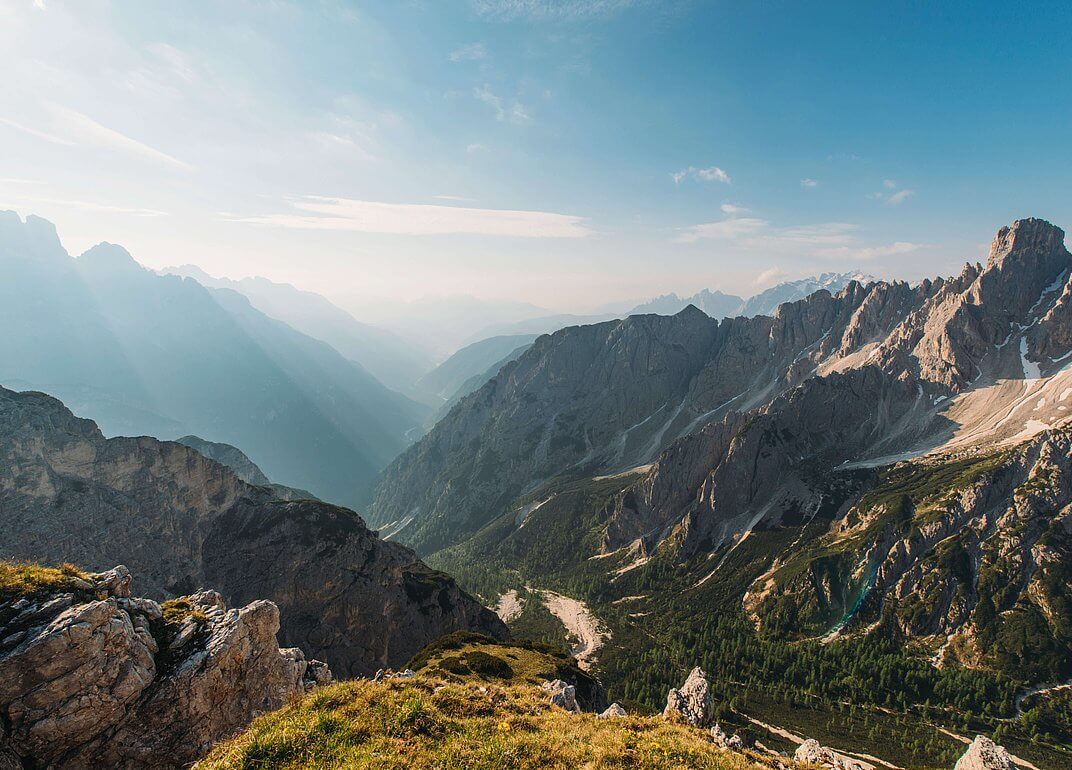 Corporate Sustainability
We are well aware of our role and responsibility in the value chain, and we strive to improve our performance continuously. We are also building on our sustainability progress with science-based targets and the commitment to reduce absolute scope 1, 2, and 3 greenhouse gas emissions by 49% by 2050.
We are active around the globe
Measuring and managing the impact of our operations
The global increase of greenhouse gas (GHG) emissions from human activities is a significant driver of global warming, having very severe consequences for ecosystems and communities.
Direct and indirect GHG emissions are generated by Constantia Flexibles' plants by production processes consuming electricity, gas, fuels, steam and hot water, as well as by purchased goods and services and other fuel- and energy related activities. Since 2005 we have been measuring our direct and indirect emissions in accordance with the Greenhouse Gas Protocol and are verified annually by external consultants for our Scope 1, Scope 2 and Scope 3 calculation methodology.
To reduce our impact, we have set ourselves ambitious targets:
We commit to reduce absolute scope 1, 2 and 3 greenhouse gas emissions 24% by 2030 and 49% by 2050 from a 2015 base-year (Approved by the Science Based Targets Initiative).
Furthermore, we set the goal of a 40% reduction in greenhouse gas emissions by 2023 (Scope 1 and 2 emissions per square meter produced, setting 2005 as reference year).
In order to reach our GHG-emissions reduction targets, we use every opportunity to save energy and decrease our environmental footprint by e.g. continuous improvement relating to energy efficiency, purchasing electricity from renewable resources as well as solvent and heat recovery.
We are also aware of the impact of VOC (volatile organic compounds) emissions on the environment. These emissions are originated in plants from the usage of solvents. In this context Constantia Flexibles has installed Regenerative Thermal Oxidizers (RTOs) in several plants, consequently reducing VOC emissions.
Learn more about our sustainability performance, which is externally audited and published in our company owner's registration document for 2022 (Constantia Flexibles starting at page 214), or in the more detailed report from 2021.
Responsible and ethical sourcing
Setting new standards
More sustainable packaging starts with responsibly sourced material, therefore Constantia Flexibles is a founding member of the Aluminium Stewardship Initiative (ASI).
Constantia Flexibles' largest plant Constantia Teich has become the first aluminium foil roller and packaging converter and the first European company to be certified according to ASI's Performance Standard for environmental, social and governance performance. Furthermore, Constantia Teich successfully completed the audit in accordance with ASI's Chain of Custody Standard, which complements the ASI Performance Standard and sets out requirements for the creation of a Chain of Custody for CoC material, including ASI aluminium. ASI certification of the Constantia Teich facility signifies that Constantia Flexibles' practices meet the industry's highest standards.
Constantia Flexibles works for continuous improvements in connection with the consumption of raw materials and holds additional relevant certifications, such as FSC or PEFC for responsibly sourced paper. Furthermore, Constantia Flexibles endorses the ethical standards represented by Sedex with several of our production sites being SMETA audited.
Learn more about our plants' certifications
---
Social and environmental responsibility, as well as fair and ethical business principles shall be considered throughout the entire supply chain. Constantia Flexibles does not engage or enter into any relationship with suppliers whose presence in the market and attitude towards their employees and subcontractors conflict with general ethics, principles and ecological standards. Therefore, our Ethical Sourcing Policy, together with our Code of Conduct for Suppliers set out our expectations and are an integral part of all business activities between Constantia Flexibles and its suppliers and subcontractors.
Back to main navigation