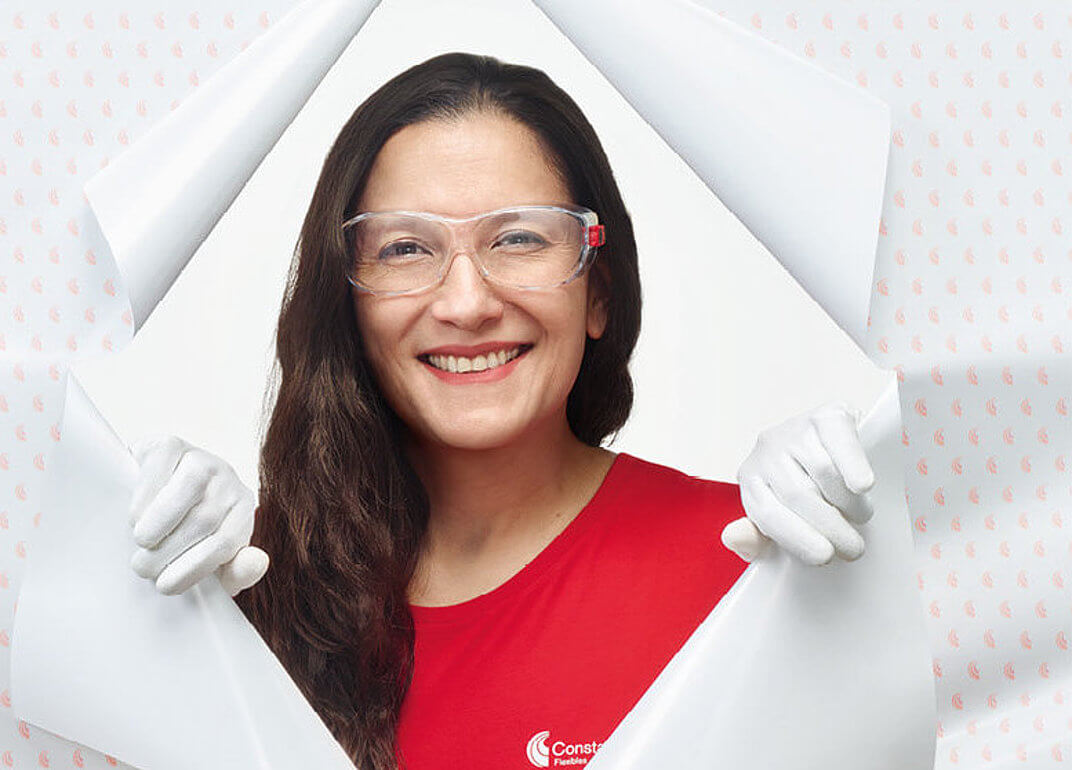 Explore our culture
At Constantia Flexibles, we continually challenge the status quo and want to play a part in making tomorrow's world a better place. People Passion Packaging is our guiding principle in achieving this mission.
Under this category you can find out more about: "Who we are" - about our guiding principle, motto, whom we seek to get on board and our core values.
People
Passion
Packaging
Our corporate brand and guiding principle:
People: it is our people who make a difference. We love to cooperate, to exchange ideas and to realize projects together, because we believe diverse opinions make things better. With us you find an environment of respect and a ground to build up strong relationships with your colleagues and customers.
Passion: is not just a buzzword for us, we truly believe in it. We put a lot of passion into our daily jobs, because we love what we do and we want to give our best. If you like to make a difference and to take responsibility, you are at the right place with us. Our workplace offers you a challenging variety to contribute and to develop.
Packaging: is a questioned, but needed product at the same time. Without packaging the valuable items of our customers cannot be protected. We rethink packaging every day in order to ensure a great product with lowest impact on the environment. We are committed to​ a circular economy,​ driving the transformation with more sustainable packaging. Join us in developing recyclable packaging solutions.
"Unwrap your talent. Shape the world."
Our motto. We are one of the world's leading producers of flexible packaging for the consumer and pharmaceutical industries.
The promise that we make to our existing and prospective employees and the reason why we love to work for Constantia Flexibles, are based on the ability we have to work together to "shape a better tomorrow". We can make a difference and create a positive impact with our jobs. As a packaging company, we play an important role for both society and the environment.
We are passionate about developing and delivering sustainable solutions and therefore we always invite our people to "unwrap their talent and work with us to shape the world."
Whom do we seek to get on board:
This goes out to everyone, who wants to challenge the status quo. To people, who want their share in creating tomorrow's world. And to those, who want to make it a better one. We are Constantia Flexibles – one of the world's leading producers of flexible packaging for the consumer and pharmaceutical industries. If you are as passionate about developing sustainable solutions as we are, then this is your invitation to unwrap your talent – and to shape the world with us.
You are successful at Constantia if you are:
Respectful: respect is one of your highest values
Trustworthy: you build up trust because people can rely on you
Integrity: you act integer
Curious: you are open to new ideas and interested in doing things differently
Passionate: you need to love what you do, only then you are successful
Visionary: you think beyond today and want to shape with us the future
People oriented: you enjoy collaboration and put people first
Pro-active: you initiate actions and make a difference
Flexible: no two days are the same, you are agile and like challenges
Back to main navigation