Group News
Look who bagged two trophies
Our EcoLam mono PE laminate was awarded twice at the Gold Pack Awards 2022.
Woolies muesli pouch makes EcoLam MonoPE a serial winner
Our mono PE laminate EcoLam received two prestigious trophies at the Gold Pack Awards. The gold medal was awarded in the Non-Perishable Food category, and the silver medal in the Polyco category for our muesli pouch for customer Woolworths.
Unlimited praise for Lay's limited-edition printing
Special recognition went to our benchmark sophisticated gravure printing for customer PepsiCo's limited-edition Lay's Flavours of the World Chips range.
Sealing the deal and saving the planet
In collaboration with customer Woolworths, we launched the first reel-to-100% recyclable, laminated muesli pouch range. Produced at our plant in South Africa, our mono PE laminate EcoLam fulfilled the required barrier properties to preserve the aroma and protect the contents. Its advanced water and oxygen barrier properties means the pouch offers the same level of protection as multi-polymer laminates. The mono-material of the pouch has excellent printability for gravure and flexographic processes, and it exhibits high optical clarity. These award-winning Woolworths muesli pouches are available in seven variants and two portion sizes.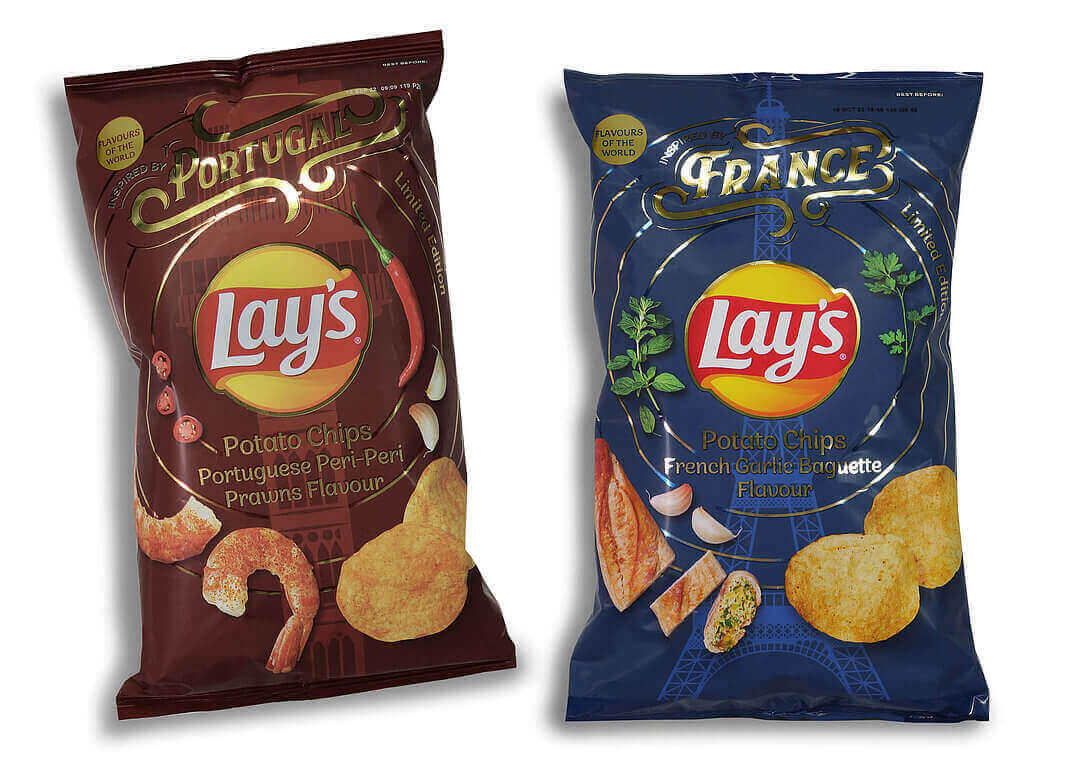 A chip of the old block
Testimony to our overall commitment to excellence, we achieved Finalist 2022 status for our customer PepsiCo's chips range, Lay's Flavours of the World. Our surface gravure-printed packaging delivered visual impact through a distinctive evolution in design. The outstanding limited-edition range combines exquisite printing, savvy use of the substrate, and spot matt varnish to produce eye-catching and contemporary packs for the local market. With the launch of this product range in March 2022, we set a new benchmark. The range consists of two flavours, French Garlic Baguette and Portuguese Peri-Peri Prawns, and it is available in two sizes.
The Gold Pack Awards, awarded by the Institute of Packaging SA, showcases the best of the packaging industry in Africa. And, with the recent addition of the AfriStar Awards category, where winners automatically qualify for entry into the WPO World Star Awards, local performers now have a shot at international recognition.
Back to main navigation