Constantia Fromm Germany
Föhrenbachstraße 1
D-73630, Remshalden
Germany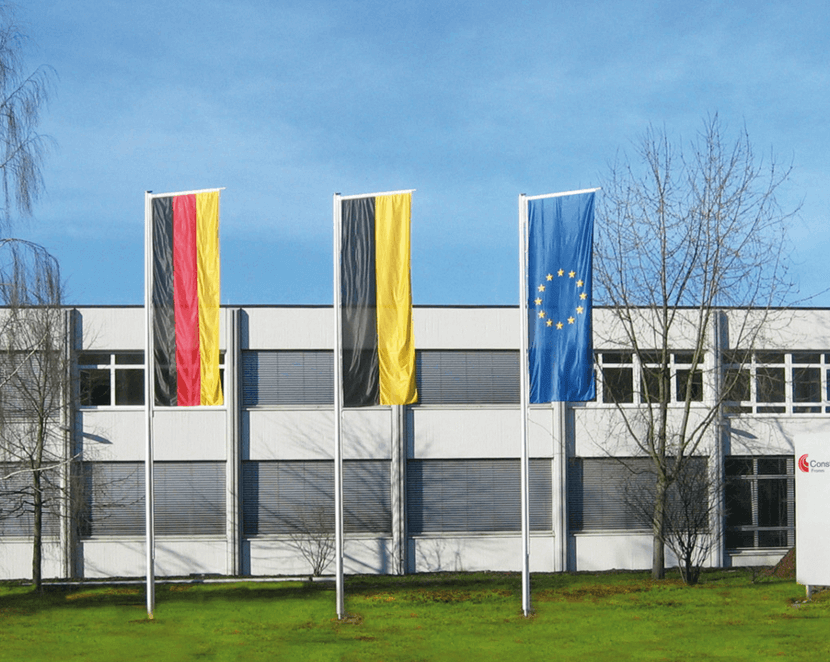 In Short
Our company was established in 1978 as Gebr. Fromm GmbH and since 1996 it has been part of the Constantia Pirk, which manufactures flexible packaging for the pharmaceutical and food industries.
From our production location in Remshalden near Stuttgart we supply companies engaged nationally and internationally in the pharmaceutical field with printed and plain blister foil, childproof packaging and pouch foil.
Quality Certificates
Strict quality control is realized by means of state-of-the-art equipment and procedures. Constantia Fromm ensures the highest standards in quality, regulatory affairs and GMP related topics. We see our responsibility towards our employees as an essential component and guarantee this with health protection and occupational safety. Furthermore, we dedicate ourselves to saving energy, conserving resources and environmental protection. In addition, we optimally serve the needs of our customers with primary packaging materials for medicinal products. Therefore, Constantia Fromm is certified against: ISO 9001, ISO 50001 and ISO 15378.
History
1978
established as Gebr. Fromm GmbH
1996
Integration into Hueck Folien Group
2007
Integration into Constantia Flexibles
Specialities
State-of-the-art equipment for printing and slitting, and a specially designed logistics system and infrastructure enable us to carry out production in an environment that is suitable for pharmaceuticals and thus fulfil our clients' special requirements.
In recent years we have concentrated on the further expansion of our modern production facility by moving the company to a new production plant as well as by increasing the space available for our material store and shipping department. The most recent investment in a new slitter rounded off the expansion previously carried out and helps us to implement our concept of producing small and medium-sized batch sizes with the shortest possible delivery times.
Back to main navigation