Constantia Pirk Germany
Constantia Pirk is the second largest plant within the Constantia Flexibles Group and produces packaging materials for the consumer and pharma industry.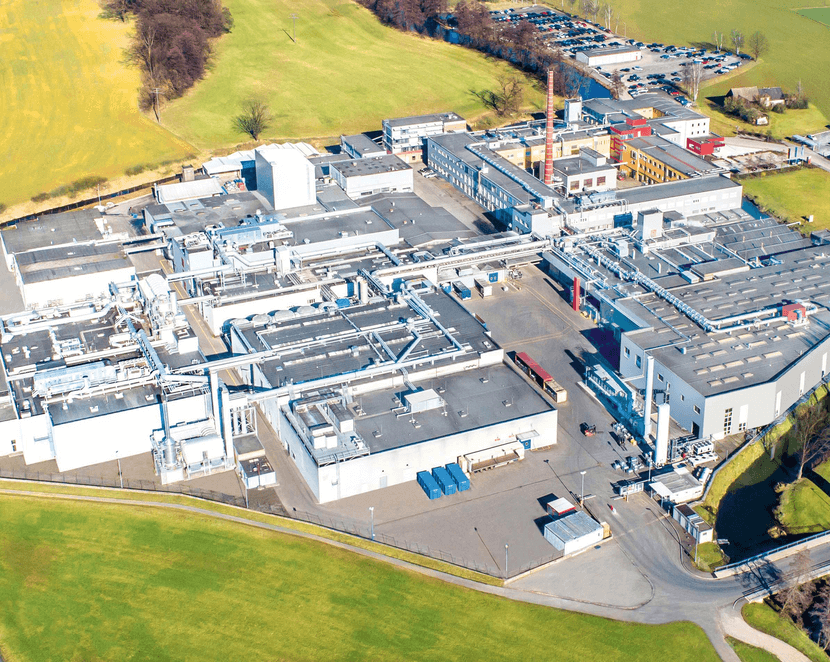 In Short
Constantia Pirk is located in Pirk in the south of Germany near Munich. We serve the consumer and pharma industry. Our services cover the whole product life cycle starting with the development of the design and specification through to the use of the products on the packaging machines.
In the field of logistics and production we pursue an uncompromising approach based on measures suited to our clients. Our pharma production facility was built to meet clean-room requirements, which is clearly oriented towards the needs of the pharmaceutical industry. The integrated pre-press with in-house printing-cylinder manufacturing also gives us the opportunity to operate independently and flexibly in this field.
Quality Certificates
Strict quality control is realized by means of state-of-the-art equipment and procedures. Constantia Pirk ensures the highest standards in quality, food safety and regulatory affairs related topics. We see our responsibility towards our employees as an essential component and guarantee this with health protection and occupational safety. Furthermore, we dedicate ourselves to saving energy, conserving resources and environmental protection. Constantia Pirk fully complies with sustainability requirements as well as with FDA/IMS requirements for supplying the US market. In addition, we optimally serve the needs of our customers with primary packaging materials for medicinal products. Social and ethical responsibility are high values for us and an important part of our company policy. Therefore, Constantia Pirk is certified against: ISO 9001, BRC, ISO 50001, FSC®CoC (FSC® C119263), FDA/IMS, ISO 15378 and SMETA "Letter of Conformity".
History
1920
Establishment of the company as aluminium rolling mill
1991/1992
Introduction of ISO 9001 / Opening of new production line for flexible packaging
2007
Acquired by Constantia Flexibles
2015
French investor Wendel has shares of 62%, Arepo Foundation (G. Turnauer) 27% and Maxburg C. Partners 11%
Technologies
Blow film extrusion
Metallization (Al and AlOx)
Basic converting
Lacquering, Laminating (solvent based, solvent free, wet lamination)
Printing
Rotogravure printing and Flexo printing
Finishing
Slitting, Embossing, Die Cutting
Specialities
In-house lacquer development and production (almost exclusively for own use)
Modern R&D department, State of the art laboratory
Competence Centre Film, film recipe development (laboratory extrusion line)
Prepress department (electronic image processing, cylinder manufacturing for rotogravure and flexo cylinder, using standard engraving, laser engraving and etching)
On-site product management and application engineering for customized products
On-site group SSC SAP
Career
At Constantia Pirk we have been developing and producing flexible packaging for the food and pharmaceutical sector for 100 years. Founded as a family business, you can still feel the family flair today. This is confirmed by our almost 800 employees who describe us as an attractive, safe and high-loyalty employer in the region. Today we have nearly about 75 apprentices (approx. 25 every year) who are taking their first steps in their career path with us. We educate in eight different certificated high-quality apprenticeships to ensure professional knowledge at our plant. With our social responsibility for the region our goal and vision is to further develop and strengthen our plant. Be part of our family and experience every day what people, passion, packaging means to you.
Back to main navigation