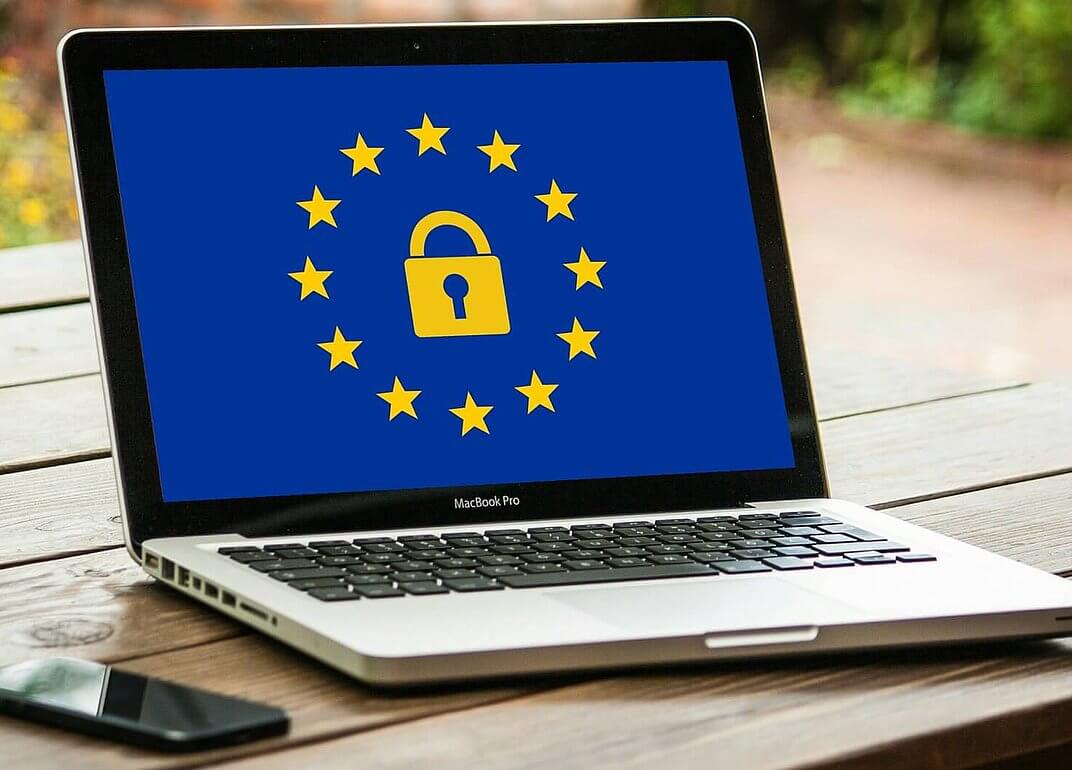 Privacy Policy for Newsletter Recipients
Thank you for your interest in our company. We know how important it is for you to understand what data we collect in connection and how we use your data. This Privacy Policy gives you a detailed and transparent view, how and what data we collect and for what purpose we use them as well as what rights you have.
Information on data processing
Information pursuant to Art. 13 GDPR regarding the processing of the personal data in connection with our newsletter services.
The protection of your personal data is of utmost concern to Constantia Flexibles, and we take it into account in all of our business processes. When processing your personal data, we adhere to statutory requirements, in particular the European General Data Protection Regulation (EU) 2016/679 (GDPR), and all applicable legal bases.
Personal data means any information related to an identified or identifiable natural person. When we process your personal data you are considered a "data subject".
We hereby would like to inform you in detail about the handling of your personal data, about your legal rights pursuant to Art. 13 et seq. GDPR, and how you can exercise those rights.
1. Scope
This information about data processing pursuant to Art. 13 and 14 GDPR applies to the collection and processing of personal data by Constantia Flexibles International GmbH ("Constantia Flexibles") in the context of our newsletter services (signing up and receiving newsletters and and other marketing material from Constantia Flexibles).
2. Controller pursuant to Art. 4 para. 2 GDPR
The responsible data processor is:
Constantia Flexibles International GmbH
Rivergate, Handelskai 92
A - 1200 Vienna
Phone: +43 1 8888 5640 - 0
Email: dataprivacy@cflex.com
3. Legal basis for the processing of personal data
We obtain your consent for the processing of your personal data according to Art. 6 para. 1 (a) GDPR.
The consent can be withdrawn at any time, effective immediately. The withdrawal of your consent shall not affect the lawfulness of data processing and data transfer based on the consent before the withdrawal. You can easily withdraw your consent by using the "Unsubscribe"-Link at the bottom of each newsletter, respectively by changing your profile preferences.
4. What data is processed, from where is it sourced and for what purpose is this data processed?
Below we inform you about the collection of personal data in the context of our newsletter services. Personal data is all data that can be linked to you personally, e.g.
Name
Language preference
E-Mail address
Company, title, position
Interests
User behavior and statistics (mails sent, opening rates, click rate etc.)
IP address
With regard to your user behavior and statistic data you have the possibility to change them by switching into your account preferences the tracking mode between "personal" and "anonymous".
We use your data only for the purpose to information via email from Constantia Flexibles such us, and not limited to event invitations, services, products and news articles. We will not sell your data to third parties.
5. Services of third parties (YouTube videos)
(1) We might integrate YouTube videos into our newsletters, which are stored on https://www.YouTube.com and can be played directly on the email. These are all integrated in the "extended data protection mode", which means that no data relating to you is transferred to YouTube unless you play the videos. Only if you play the videos data will be transmitted to YouTube, this occurs regardless of whether YouTube provides a user account, via which you are logged in, or whether there is no such user account. When you are logged in to Google, your data will be assigned directly to your account. If you do not wish to be associated with your profile on YouTube, you must log out before activating the button. YouTube stores your data as user profiles and uses them for purposes of advertising, market research and/or the custom design of its website. We have no influence over transmission of these data. With the inclusion of YouTube videos, we intend to make our newsletter more interesting and attractive to our readers and to achieve a better presentation of content or facts. By playing the YouTube videos you give your consent to the data processing activities of YouTube and accept their Privacy Policy. You have a right to object to the creation of these user profiles, whereby you must direct your objection to YouTube in order to exercise this right.
(2) Further information on the purpose and extent of the data collection and its processing by YouTube can be found in their Privacy Policy. There you can also find additional information on your rights and options for privacy settings: YouTube LLC, 901 Cherry Ave, San Bruno, CA 94066, USA, represented by Google LLC, 1600 Amphitheatre Parkway, Mountain View, CA 94043, USA; https://policies.google.com/privacy. Google also processes your personal data in the USA and has agreed to comply with the EU-US-Privacy Shield, https://www.privacyshield.gov/EU-US-Framework.
6. Who will receive my personal data und will data be transferred to third countries or an international organization?
The personal data you transfer to us will be handled confidentially.
Data will only be transferred to third parties if this is necessary for the performance of the newsletter services as described above and as far as these third parties are bound by the GDPR or if they have committed to a corresponding level of protection.
We use Creatio for the distribution of the newsletters. Our provider has the servers located in Germany, where your data is stored.
In addition, processors (contractors) may be tasked with the processing of personal data. These processors are contractually bound to observe the provisions of data protection law and security standards, although we remain responsible for the protection of your personal data.
Moreover, data may be transferred to subsidiaries or processors of the Company in third countries (countries outside the EU or the European Economic Area—EEA) or subcontractors of processors of the company in third countries. Processors outside the European Union are only contracted by us if an adequacy decision has been made for this third country by the European Commission or if we have agreed adequate and appropriate guarantees with the processor.
7. Storage period and erasure of data
The personal data will be erased as soon as the purpose of their storage ceases to exist, unless there is a need to continue to store them due to legal record-keeping obligations or to enforce legal claims.
We keep the data you provided to us during your subscription as well as data collected by us (see section 4) as long as you do not unsubscribe from our newsletter services, respectively change your preferences.
8. Other
Your data will not be used for automated decision-making purposes (including profiling).
9. Data security
We use technical and organizational security measures to protect your data against manipulation, loss, destruction, and against access by third parties. Our security measures are continuously adapted to technological developments.
10. Your rights as a data subject
In the following, we will now inform you of your rights as a data subject pursuant to Art. 15 et seq. GDPR. You can exercise these rights at any time and contact us directly for this purpose. As soon as you address such a request to us, we will examine it under consideration of the associated legal requirements and obligations. To this end, we may request additional information from you. To ensure an efficient response to such requests, we kindly ask you to contact us using the contact details below and to include information on your relation to our company (and to specify to which Constantia Flexibles company you have the relation to).
(1) Right to access: you have the right to request from us at any time confirmation as to whether or not personal data concerning you are being processed. This also includes information on the purposes of processing, any recipients to whom we may have disclosed your personal data, the planned storage period, and, if applicable, information on the origin of the data, if we did not receive them directly from you.
(2) Right to rectification: you have the right to request the rectification of inaccurate data that we have stored concerning you. This includes the right to complete incomplete personal data.
(3) Right to erasure: you have the right to request that we delete data that we have stored concerning you.
(4) Right to restriction of processing: under the requirements of Art. 18 GDPR, you have the right to request restriction of processing of data that we have stored concerning you. Thereafter, processing of this data is only possible with your consent or for a limited number of legally stipulated purposes.
(5) Right to object: you have the right pursuant to Art. 21 GDPR to object at any time to the processing of data concerning you on grounds relating to your particular situation.
(6) Right to withdraw consent to the processing of your personal data: if you have consented to the processing of your data, you can withdraw this consent at any time. The withdrawal of consent shall not affect the lawfulness of processing based on consent before its withdrawal.
(7) Right to Data Portability: You have the right to obtain your personal data from us in a structured, common and machine-readable format for the purpose of transfer to another party responsible.
(8) Right to lodge a complaint: should you consider that our processing of personal data relating to you has infringed data protection regulations, you may lodge a complaint with us. However, you also have the right to lodge a complaint at any time with the responsible supervisory authority regarding our processing of your personal data. The supervisory authority in Austria is the Austrian Data Protection Authority (Datenschutzbehörde, DSB), Barichgasse 40-42, 1030 Vienna, www.dsb.gv.at, e-mail: dsb@dsb.gv.at. You can find the list of the supervisory authorities of the respective EU member states at: https://ec.europa.eu/newsroom/article29/item-detail.cfm?item_id=612080
If you have any questions regarding data protection or wish to assert your rights, please directly contact the group's data protection coordinator:
Constantia Flexibles International GmbH
1200 Vienna, Austria
Rivergate, Handelskai 92
E-mail: dataprivacy@cflex.com
This Privacy Policy was last updated on August 25, 2020.
Back to main navigation