Constantia Teich Poland
Constantia Teich Poland is a dedicated film flexibles converter for Food and HPC sector located in central Poland employing over 260 people at 17,000 m2 site.
Rogowiec, ul. Austriacka 5
97-410, Kleszczów
Poland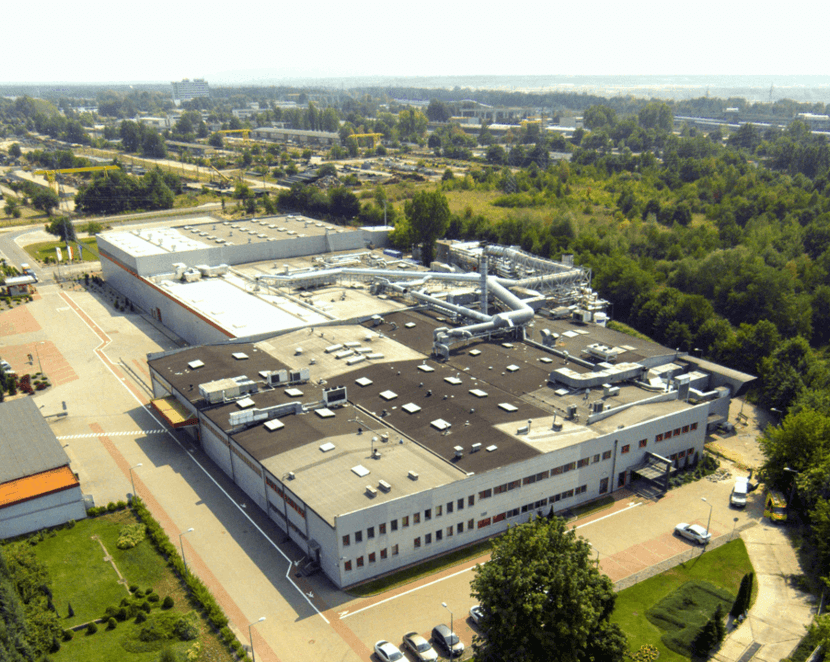 In Short
Founded in 1995, Constantia Teich Poland is a dedicated producer of flexible packaging materials.
Company supplies leading international and domestic Food producers (Dairy, Confectionery and Dry Food), as well as Home and Personal Care.The factory operates according to best industry standards & practices, incl. Lean Manufacturing. We care of our employees providing them with safe working environment and equal opportunities.
Constantia Teich Poland is an Award winner 2015 of the Marshal of the Lodz Province for the Safe Working Place.
The 17 000 m2 plant is located in Kleszczow Commune 180 km south west from Warsaw.
Quality Certificates
Strict quality control is realized by means of state-of-the-art equipment and procedures. Constantia Teich Poland ensures the highest standards in quality, food safety and regulatory affairs related topics. We see our responsibility towards our employees as an essential component and guarantee this with health protection and occupational safety. In addition, we fully comply with sustainability requirements as well as with FDA/IMS requirements for supplying the US market. Social and ethical responsibility are high values for us and an important part of our company policy. Therefore, Constantia Teich Poland is certified against: ISO 9001, BRC, FSC®CoC (FSC® C133852), FDA/IMS and SMETA "Letter of Conformity".
History
1995
Foundation of joint venture Company "Sharp-Hanmar"
1998
Teich AG acquires "Sharp-Hanmar"; new company name "Teich Poland"
2006
New corporate identity & name "Constantia Teich Poland"
Technologies
Core processes
Rotogravure printing, UV FLEXO printing, HD FLEXO printing and Adhesive lamination
Auxiliary processes
Hot melt coating, Seaming, Slitting, Ink jet printing, Laser scoring contour and line
Specialities
Constantia Center of Excellence for reel-fed lidding material for FFS lines for milk products
Expert in short-run jobs
Dedicated plant for production of Ecolam
Career
As a leading manufacturer of flexible packaging with our local and global clients, we are truly committed to making a difference for the future with protecting goods, saving lives and driving sustainability.
All our employees contribute daily to our business success with their experience, knowledge, engagement and youthful enthusiasm. Our human resources policy supports it by numerous trainings and education, promoting employee satisfaction & health, building positive work climate and promoting new ideas. Join us and build your career with "People, passion, packaging"!
Back to main navigation