Constantia Sittingbourne United Kingdom
Based in the South East of England and approximately 1 hour commute from London, Constantia Sittingbourne is a purpose built converting facility built in 1998.
Eurolink Commercial Park, Bonham Drive
ME10 3RY, Sittingbourne Kent
United Kingdom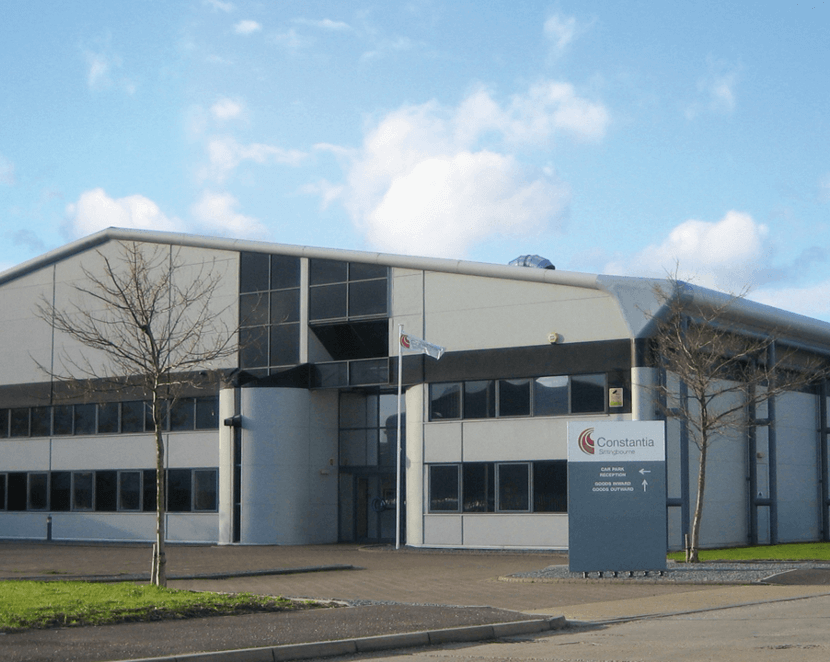 In Short
Originally called G&A printers, the site was acquired by Constantia in 2003. The 70 people on site are able to produce both gravure and flexographic printing for the Pharma and Food industries.
The site currently supplies printed aluminum foil and laminate structures to the Pharmaceutical and Food industries as well as other business sectors using gravure and flexographic printing technologies. The site is focused on providing short lead times to the customer for both small and medium production volumes.
Quality Certificates
Strict quality control is realized by means of state-of-the-art equipment and procedures. Constantia Sittingbourne ensures the highest standards in quality, food safety, regulatory affairs and GMP related topics. We see our responsibility towards our employees as an essential component and guarantee this with health protection and occupational safety. In addition, we optimally serve the needs of our customers with primary packaging materials for medicinal products. Social and ethical responsibility are high values for us and an important part of our company policy. Therefore, Constantia Sittingbourne is certified against: ISO 9001, BRC, ISO 15378 and SMETA "Letter of Conformity".
Specialities
Whilst Constantia Sittingbourne has traditionally been known for producing blisterfoil for the Pharmaceutical industry, there are also many other products and markets supplied via the site including numerous different laminate structures for the Confectionary, Healthcare, Veterinary & Medical markets to name but a few.
The focus is to be able to provide the customer a competitively priced, high quality product with a short lead time from receiving a new artwork to delivering the printed product to the customer.
Back to main navigation