Constantia Propak Turkey
A journey to flexible excellence.
Şehit Kemal Işıldak Mah. Konuralp 170.Sok. No :23 Merke
81620, Düzce
Turkey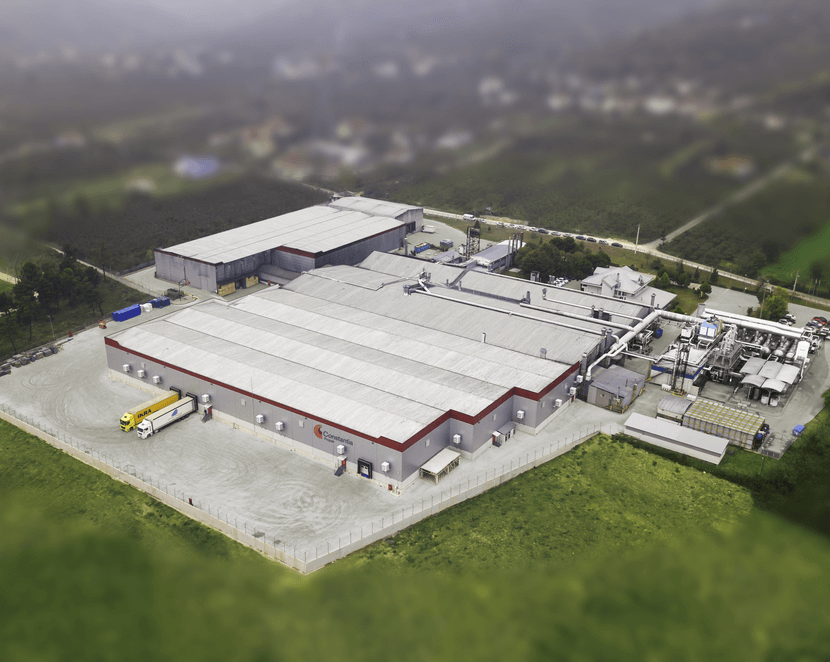 In Short
Constantia Propak is located at Duzce, 200 km from Istanbul towards North West of Turkey. Company's main focus is printed flexible packaging serving leading food producers and other FMCG companies on international level.
Quality Certificates
Comprehensive quality control and full traceability is ensured by means of high technology equipment, dedicated software, comprehensive archive system and well-organized team. Propak ensures the highest standards in occupational health & safety, quality, food safety, food defense, environment, sustainability, energy management, regulatory affairs, ethical, social all International and European standards. Propak is certified for ISO 9001:2015, ISO 14001:2015, ISO 45001:2018, BRCGS-PM (AA+), AIB (950), ISCC (2nd certified flexible packaging site in all over the world), SEDEX-SMETA-4 Pillar, NBCU Approval.
History
1978
Our manufacturing site started to work at its current location
2007
Propak Ambalaj Üretim ve Pazarlama AŞ was established.
2021
Propak successfully cooperated with two different investment funds and shown a significant growth especially in the European market.
2021
Propak has been acquired by Constantia Flexibles Group
Technologies
Prepress
Rotogravure
Printing up to 10 colors
Flexo
Printing up to 8 colors
Solvent based and solventless lamination
Dublex, Triplex, Quadruplex
Hot-Melt, Wax, Cold-Seal Applications
Slitting
Solvent recovery
Full In-House Testing Capability of QC Laboratory
OTR, WVTR, GC, COF, Strength, Opacity etc.
Specialities
Extensive Knowledge and Experience on International Markets

Experience in supplying multinational customers

Flexibility Through a Lean Organization

Well-Invested Operations

Highly Skilled and Dedicated Employees

Comprehensive Quality Management System

Full Traceability System

Full Compliance on Safety Health and Environment

Extensive resource & experience on R&D and Sustainability Projects

Contingency through a wide number of plants throughout the world
Sustainability
We envision a world in which packaging provides people with the  highest benefit at the lowest impact  on nature and the environment. *

As a member of a global flexible packaging producer and a company being committed to sustainability, Constantia Propak recognizes the importance of actively contributing to the circular economoy. Future product innovations will therefore focus on the implementation of design guidelines to develop specifications which are recyclable in practise and on a commercial scale.*

Constantia Propak pledges that 100 % of its products will be recyclable by 2025.*

Constantia Propak seeks to improve on functional and more sustainable packaging solutions.

Resource management - SUSTAINABILITY THROUGH EFFICIENCY

Minimization of Local Impact  -thanks to our integrated Solvent Recovery Facility (Recovering Ethyl Alcohol and Ethyl Acetate)

Energy Reduction Strategies to minimize Green House Gas Emissions

Maximization of Output  efficiency by elimination of waste; and reduced use of raw materials etc.

Minimize use of Natural resources  – Natural Gas, Electricity, Water.

Membership and Certifications

ISO 14001:2015 Certification (by LRQA)

ISCC-International Sustainability and Carbon Certification (by DNV)

CEFLEX, ECOVADIS, CDP Membership via CFLEX Centre

We are monitoring and fully compliying with all international and national Environmental and Sustainability Regulations.
Career
Constantia Propak Ambalaj Uretim ve Pazarlama A.S. is a part of Constantia Flexibles, one of the leading producers of flexible packaging in Turkey and Europe.
What we offer:
Clear Vision and Mission

Professional & Experienced Team

Dynamic & Transparent Work Environment

Learning Objectives and Self-Improvement

Clear Targets and Open Communication

Target Based Performance Monitoring

Working for and in an International Company
Back to main navigation