Constantia Patz Austria
Constantia Patz is a globally acting company in the pharmaceutical and consumer industries producing high-quality aluminium packaging materials.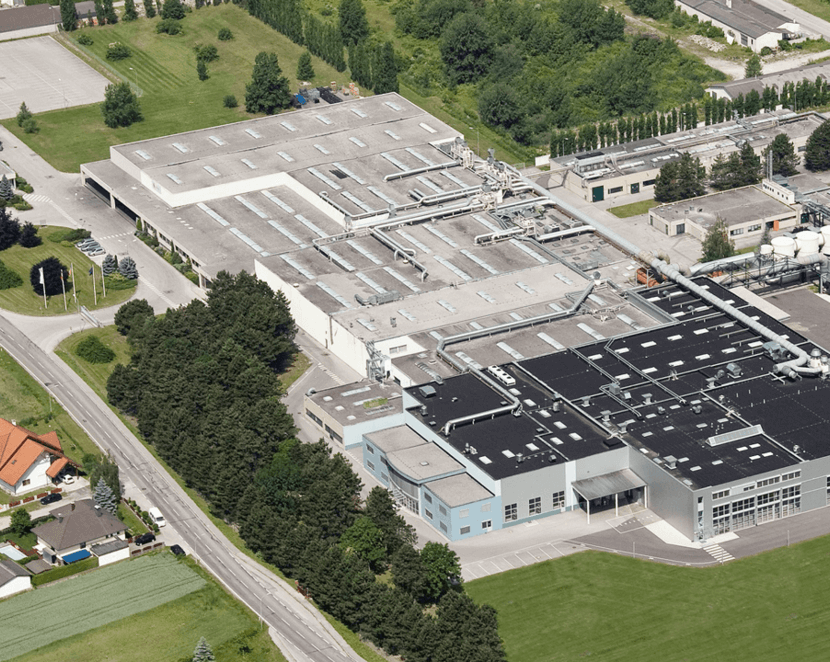 In Short
Constantia Patz is located in Lower Austria, about 60 km south of Vienna.
With 370 employees Constantia Patz is a globally acting company, producing high-quality aluminium and aluminium laminate packaging materials for the Pharma and Consumer industries.
Production under state-of-the-art cleanroom conditions according to ISO 14644 lifts Constantia Patz in the position to be a wordwide leading supplier of Blisterfoil and Coldform laminates.
Constantia Patz is fully aware of its ecological, economic and social responsibility and commits itself to sustainable thinking and acting in all production processes and company actions.
Investments in modern production technologies, well-trained and experienced staff assure high quality products, high levels of flexibility as well as delivery reliability.
Quality Certificates
Strict quality control is realized by means of state-of-the-art equipment and procedures. Constantia Patz ensures the highest standards in quality, food safety, regulatory affairs and GMP related topics. We see our responsibility towards our employees as an essential component and guarantee this with health protection and occupational safety. Furthermore, we dedicate ourselves to saving energy, conserving resources and environmental protection. In addition, we optimally serve the needs of our customers with primary packaging materials for medicinal products. Social and ethical responsibility are high values for us and an important part of our company policy. Therefore, Constantia Patz is certified against: ISO 9001, BRC, ISO 14001, ISO 15378 and SMETA "Letter of Conformity".
History
1976
Founded Heyer Loipersbach
1999
Acquisition by Constantia Teich
2005/2008/2013/2019
Investments in Cleanroom Production (Lacquering, Lamination, Printing, Slitting)
Technologies
Basic Converting
Lacquering and Lamination
Printing
Rotogravure Printing and Flexo Printing
Finishing
Reel Slitting and Laser Perforation
Specialities
In-house lacquer production – mainly for covering our own demand
Product Excellence Center – laboratory for basic research on raw materials and technologies to develop new packaging solutions
Career
As large regional employer Constantia Patz has been living a history of social responsibility since 1976. As a globally acting company we can provide an international working environment and consider social responsibility as being only natural.
We focus on continuous improvement of our products, processes and services – this can only be achieved with qualified and motivated staff. Our employees are the most valuable asset and the heart and soul of the Constantia Patz family.
Back to main navigation