Constantia Asas Turkey
Asas established in 1978, is one of the largest flexible packaging manufacturers in Turkey
Çoğlu Mahallesi Necip Fazıl Bulvarı No:20
Yenikent 06930, Ankara
Turkey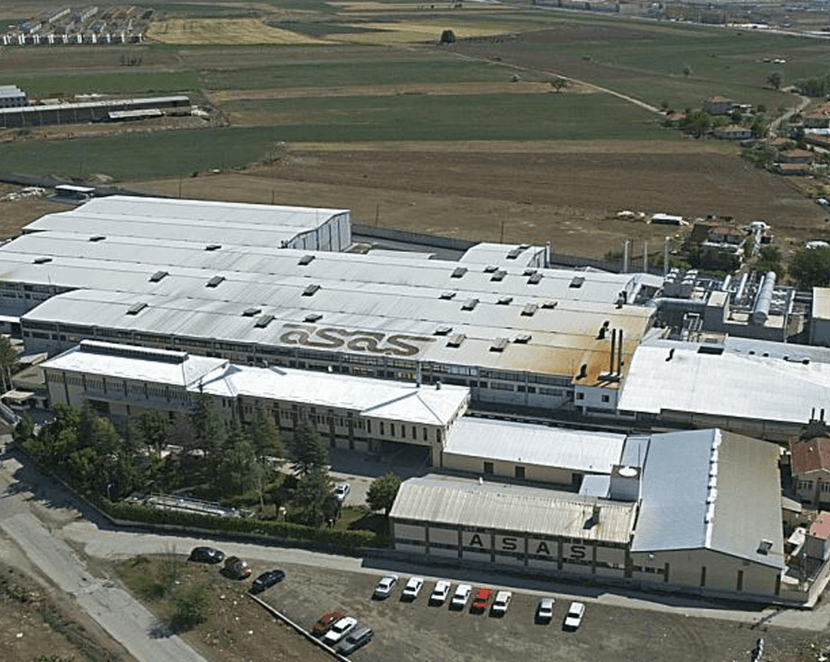 In Short
As a packaging producer we are serving above 100 customers in over 35 countries.
Our activities include rotogravure printing, lamination, extrusion coating and wax coating.
In order to produce the right packaging, Constantia Asas is aware of the need to invest in the latest technology, to develop such a technology by its own means, to always increase the quality standard and to establish close dialogue with customers.
Quality Certificates
Strict quality control is realized by means of state-of-the-art equipment and procedures. Constantia Asas ensures the highest standards in quality, food safety and regulatory affairs related topics. We see our responsibility towards our employees as an essential component and guarantee this with health protection and occupational safety. Furthermore, we dedicate ourselves to saving energy, conserving resources and environmental protection. Social and ethical responsibility are high values for us and an important part of our company policy. Therefore, Constantia Asas is certified against: ISO 9001, BRC, FSSC 22000, AIB, ISO 45001, ISO 27001, ISO 14001 and SMETA "Letter of Conformity".
History
1978
Founded with a capacity of 500 tons /year
1986
Graphics & Engraving Department was set up
2001
Romania Factory was set up
2005
Solvent Recovery Plant was set up
2011
Acquisition of ASAS by Constantia Flexibles
Technologies
Printing
Rotogravure Printing up to 10 colours
Inline printing
Inline solvent /solventless lamination
Lamination
Dublex/triplex solvent /solventless lamination
Slitting
Laser cut, MD cut, Digital Code
Extrusion Coating
Cylinder Production and Engraving
Solvent Recovery Plant
Specialities
Product Management- Serving and offering to customers best packaging solutions
Customer oriented Color Management system
Quality Control Laboratory- Controlling the production is with special equipment
Quality Management
In-house Cylinder Production and Engraving Department
Design solutions by experienced Repro Team
Inline Cold seal and hotmelt application
Solvent and Solvent Free lamination
Triplex lamination
Laser cut solutions for easy tear and opening feature
Digital printing for promotional codes
Career
Constantia Asas is a global player constantly moving toward its objective of duplicating its success in Turkey at the global scale. We have a truly progressive and global outlook, driven and dynamic, yet always taking the long-term view.
Enthusiasm for our work, customer focus and a high level of loyalty towards our employees characterise the working culture within the "Constantia ASAS Family".
What we offer:
Having good working conditions and space to fulfil employees'ambitions and develop their career, opportunity to take part in transition projects like Lean and Kaizen.
A wide choice of perks (Life insurance, bonuses, employee transportation, health insurance for some positions)
Bonus for Continuous Improvement Programme (CIP) suggestions
Yearly bonus for employee linked to yearly profit
Large variety of sports and cultural events
Social benefits, e.g. private health insurance, commuting support, seniority awards like golds
Having training opportunities
Discover more about a company that puts its products and people first, learn about our history, and our commitment to the environment and local communities.
Back to main navigation