Constantia Aloform Germany
Constantia Aloform is located in Werdohl, North-Rhine Westphalia, 50 km south of the city Dortmund.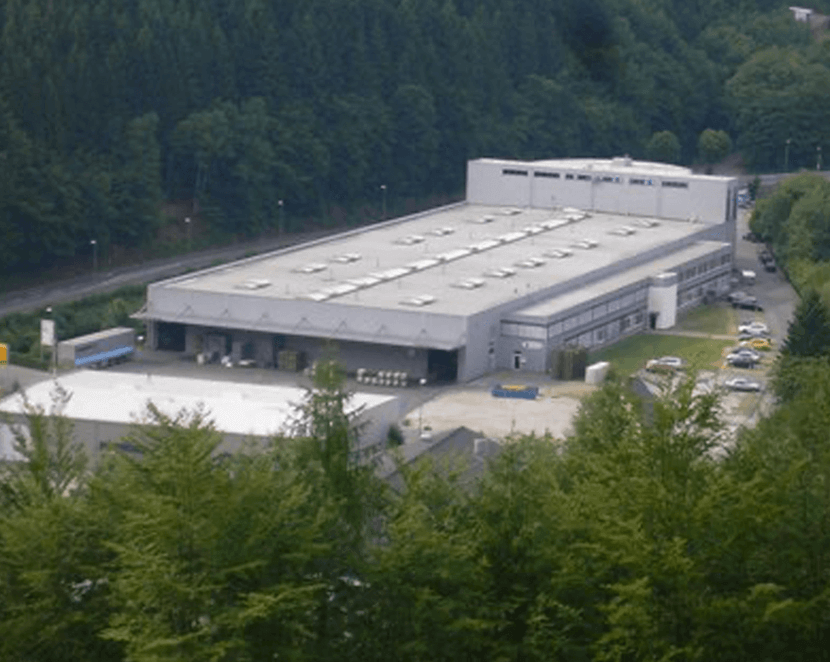 In Short
As one of the Constantia food plants, Constantia Aloform is located in Werdohl, Germany. Counting about 110 employees, we produce over 2.5 billion deep drawn aluminum containers per year.
We are a lean dedicated deep drawing plant, that manufactures and distributes premium aluminum foil container systems and supports its customers and partners with know-how and experience in the field of design of new shapes of containers, product specific considerations as well as the packaging and filling process.
Quality Certificates
Strict quality control is realized by means of state-of-the-art equipment and procedures. Constantia Aloform ensures the highest standards in quality, food safety and regulatory affairs related topics. We see our responsibility towards our employees as an essential component and guarantee this with health protection and occupational safety. Furthermore, we dedicate ourselves to saving energy, conserving resources and environmental protection. Social and ethical responsibility are high values for us and an important part of our company policy. Therefore, Constantia Aloform is certified against: ISO 9001, BRC, ISO 50001 and SMETA "Letter of Conformity".
Specialities
One of our core strengths lies in our in-house tool development, which gives us the possibility to offer individualized solutions to our customers.
Back to main navigation