Interview
"There are benefits for pharma companies and patients alike"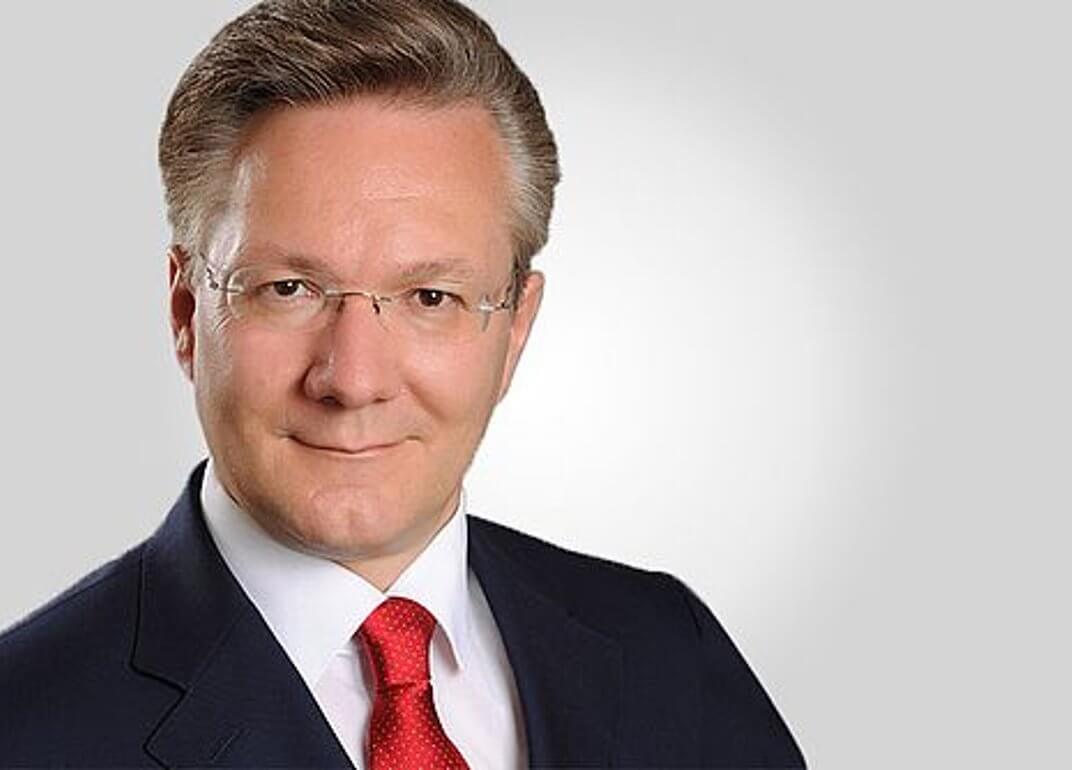 Interview with Martin Spatz, General Manager IQVIA Austria, on the digitalization of the pharmaceutical industry, customer insights, putting an end to silo thinking in marketing, the use of real-world data to optimize therapies, and the sometimes thin line between patient support services and advertising.
With digitalization comes the opportunity for new forms of dialogue. To what extent is the pharmaceutical industry likely to participate in exploiting that opportunity?
Communications of pharmaceutical companies are still organized along classical lines. Their individual departments for sales and field work, logistics, marketing, approvals, pharmacovigilance (i.e., the ongoing quality assurance of drugs), medicine, clinical studies, and market access often work in parallel with each other and are not yet closely interlinked. The resulting silo mentality means that these departments normally use different digital tools, some of which may not be mature products and are often self-made. In this complex, highly regulated market, companies often approach their customers with different messages via a range of different channels. In the worst case, they may fail to exchange data, to make decisions collaboratively, or to coordinate their campaigns among individual departments. As a result, customers are sometimes bombarded with dual or even conflicting messages.
How cautious is the pharmaceutical industry? After all, health data are especially sensitive.
When it comes to the use of customer data, data protection legislation (in the EU, the General Data Protection Regulation) imposes tight constraints on companies. The "holy grail," namely patient prescription data, is virtually never available to companies. Data from customer relationship management systems (e.g., via physicians) that goes beyond publicly accessible data (e.g., addresses) can only be gathered and evaluated with the explicit, revocable permission from the individual in question.
Other data available to companies are deliveries to customers such as wholesalers, logistics providers, retail pharmacies, and hospitals. While those sorts of data can be used as a measure of the company's success, they do not tell you anything about competitors or the market as a whole. IQVIA closes that gap.
Pure market data cannot satisfy the hunger for data. The current buzzword is "real-world data," namely the aforementioned market data along with prescription data, hospital consumption data, disease registries, data from social media, pharmacy clearance sales, mortality data, and observational study data. Pharmaceutical companies can use that information to optimize the life cycles of their drugs. They can improve their understanding of how to use the product optimally and for which indications, which comorbidities are present in which patients, and how the product succeeds in the market and in different patient or physician segments over time. Real-world data also allows you to analyze market size, market segmentation, changes in the market over time, patient therapies, and groups of specialists administering treatment.
Is the pharmaceutical industry generally cautious and hesitant? Or does it view new options as major opportunities?
Large pharmaceutical companies are less agile than you might think. It can take a very long time to introduce new standards across international borders and in different legislative environments. Often the outcomes are not uniform; instead, there is a system with numerous different individual solutions. Orchestrated applications in customer communication are an obvious next step, but the strategic decision has to be made at headquarters first.
Is it correct that healthcare information is particularly sensitive?
Naturally, such information is especially sensitive. That is why in trust centers one uses anonymized data only; or data is aggregated to an extent that ensures that no conclusions can be drawn about individual persons or, for example, pharmacies. And where individual data is used, there is always a revocable opt-in procedure. All companies have their own data protection officers, who monitor compliance with strict national legislation. The penalties for infringement are heavy and it is an area where large companies in particular are concerned to protect their reputation. The alternative, i.e., to refrain from gathering or evaluating any data at all, is not a viable alternative, as it would mean forgoing a huge amount of expertise about better treatment options.
Will the pharmaceutical industry communicate more directly with patients, rather than with physicians, in the future?
My assumption is that the legislation covering communication between pharmaceutical companies and patients will actually become tighter. However, this is not beneficial in all cases: Especially with modern therapies that involve more than just taking a tablet, it is, for example, useful for pharmaceutical companies to establish contact with patients via nurses and caregivers. It helps guarantee that the therapy is properly implemented (compliance) and that the drug is used correctly. In my view, it makes sense for pharmaceutical companies that have gathered a wealth of expertise about a specific disease while developing a medication to communicate with patients, for example via topic-based websites or health apps. However, in all such instances they must ensure that they never advertise a specific drug. It can be a very thin line!
The benefits for the pharmaceutical industry, that knows its consumers better, are obvious. But what are the benefits for the patient?
The main benefits for the patient are clear:
Real-world data can be used to optimize therapies.
Instructions on the correct use of the medication can be provided, thus increasing compliance.
General information about the patient's illness can be provided, along with options for coping with the illness more effectively.
Many thanks for speaking to us!
Martin Spatz was one of the presenters at the Experts Conference held in Vienna in May 2017, organized by Constantia Flexibles International and LEAD Innovation Management. He spent many years in management in the pharmaceutical industry before joining IQVIA Austria, where he is General Manager. IQVIA is a world leader in human data science and associated technologies.
Back to main navigation