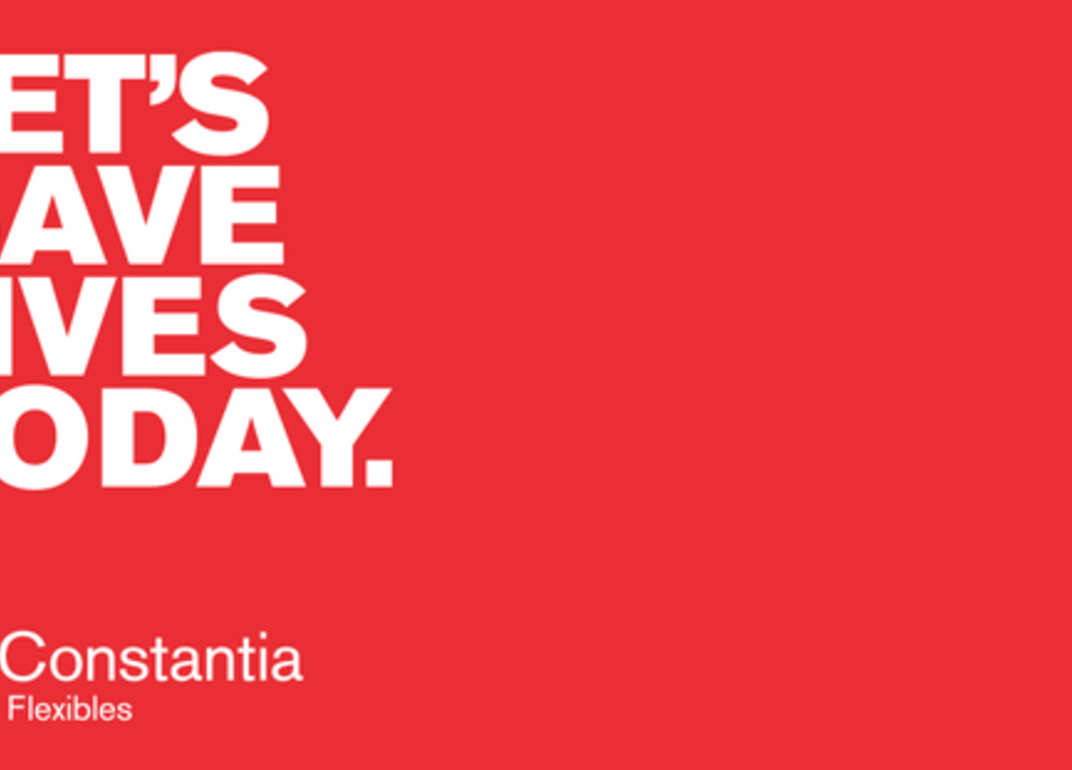 It is rare for packaging companies to plug their life-saving credentials, but our new brand profile does just that. As a committed partner for our customers in the pharmaceutical industry, Constantia Flexibles Pharma plays a vital role in saving and improving lives thanks to our world-class anti-counterfeiting solutions, state-of-the-art clean room facilities, child-resistant packaging, and quality management systems.
Pharmaceutical packaging is more than meets the eye. These days, more than ever, state-of-the-art pharmaceuticals need state-of-the-art packaging to be medically effective and economically efficient. Our high-barrier foils and laminates are well-known for their ability to protect active pharmaceutical ingredients (APIs) and extend shelf life, but today's market poses greater, potentially life-threatening challenges. Here are just a few examples of how our innovative packaging saves lives:
#StopFakeDrugs
Fake drugs sold on the internet pose a grave threat. At best, these medicines lack the anticipated active pharmaceutical ingredient; at worst, they contain toxic compounds. According to a PWC study, as many as one million deaths per year can be attributed to counterfeit pharmaceuticals. Constantia Flexibles Pharma offers world-class anti-counterfeiting solutions like foils printed with security pigments, inks, and holograms to ensure what's inside matches what's outside. One of our most unique features – and one that is virtually impossible to counterfeit – is already added at the rolling mill, with high-tech optical elements like product information, logos, or branding embedded in the aluminum during the rolling process. The amount of anti-counterfeiting packaging that we produce has the potential to protect over 1.3 billion people worldwide. To prevent misuse of branded packaging material, we have also created tamper-evident foils that are irreversibly damaged upon opening, and we require all of our plants to shred any printed waste that is created during the manufacturing process.
#ProtectTheKids
The non-profit organization Safe Kids Worldwide reports that medication is the leading cause of poisoning in kids. Constantia Flexibles Pharma offers a wide range of child-resistant solutions like our Peel&Push blister lidding that requires a three-step process to access the medicine: first, separate a cavity from the blister, then peel off the push through-resistant laminate layer, and finally push the product through the remaining aluminum layer. This and our specialist Peelable, Pinch&Tear, Bend&Tear, or Push-Through solutions can help our customers meet global CR requirements and give everyone peace of mind. The amount of child-resistant packaging that has been produced with our material has the potential to protect up to 10 percent of the world's child population.
#QualitySavesLives
At Constantia Flexibles, we recognize that quality issues can have real health-related consequences. So, in addition to ISO certification and rigorous audits, we rely on innovative technology to meet the highest quality standards – like optical inspection systems used to detect defects in our lacquered and laminated products. We also cultivate a prevention-oriented, continuous improvement culture throughout the company, in which our highly trained quality managers and their teams closely monitor KPIs and raise awareness for quality issues within the entire workforce from the shop-floor to the administration office.
Each of our quality measures is designed to protect health, whether it is our vast global production network to ensure short lead times and prevent bottlenecks, our state-of-the-art production technology including clean rooms to satisfy demands for efficiency and accuracy, or the quality labs at each of our sites that keep us agile in an industry where the only constant is change. At Constantia Flexibles Pharma, we are proud to work side-by-side with our partners in the pharmaceutical industry to ensure world-class quality, combat fraud, and keep children and patients safe.
Back to main navigation